Are you ready for some love? I have tons of Valentine's inspired ideas ready to share with you in the upcoming day but do you have all of your supplies? We have lots of cute
bags
,
baking cups
,
straws
,
stamped wooden spoons
and
twine
in stock to make your celebrations a bit sweeter.
New to the shop- these amazing
tissue paper pom poms
available in 5 colors. I used them at my daughter Audrey's birthday which I will share in a few weeks but here's a sneak peek!
Can you guess the theme of the party?
Also, we have received a lot of love at Bloom this week. A recipe from one of my most viewed blog post was featured in Spring 2013 edition of
Yum Food and Fun For Kids Magazine
. ( You'll have to guess in comments or
buy it
to find out which). Working with Beckett Media was delightful. Their team is amazing!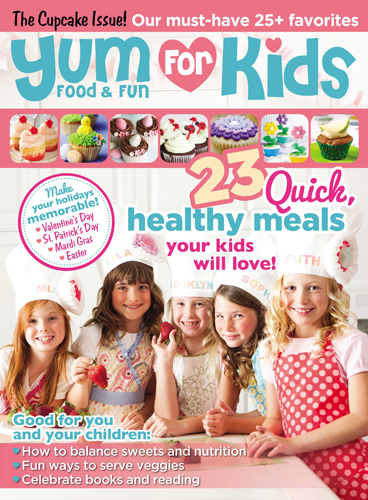 AND... I am so honored to be a part of
Lil Luna Creative Team for 2013
. Kristyn of Lil Luna is so creative, friendly and fun! Her blog really makes you feel like she is speaking to you personally. I used her tutorial on how to build a
lemonade stand
to make the stand for my
Apple Of My Eye Party
. It is such an honor to be working with her! If your not familiar with Lil Luna, you should
hop on ove
r and check it out!
Lots more love and announcements coming soon....
XO,
Jenny